Boost Your Outdoor Hospitality ROI with a Secret Shopper Program
June 13, 2023
Have you ever heard how your front desk sounds when they answer the phone?  Are they selling the park or just taking reservations?  Are they offering your in-house guests help with their issues or are they passing the buck off to someone else?
As I stated in "To Front Desk or Not To Front Desk", your staff is your salesforce. If you don't have a well-trained, effective sales force, you won't see that jump in your bottom line or your occupancy numbers that your marketing has promised. The outdoor hospitality industry is a competitive one, and you need to do everything you can to stay ahead of the competition.
TL;DR Implementing a Secret Shopper program can help you cut to the chase on finding where you need improvements.
Creating a Secret Shopper Program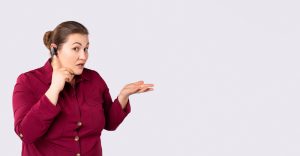 How do you find out how effective your Guest Specialists are as a sales force?  Let's start by using a method that has been used for decades in the retail industry. Let's do some Secret Shopping.
You want to hire someone to pose as a customer and evaluate the customer service and quality of a business. You also want to make sure that who you hire knows the Outdoor Hospitality Industry and isn't someone that your staff knows.
Why not someone the staff knows?  After all, it is going to be a phone call, right? The answer to that is that you probably have Caller ID on your phone system and the staff is going to recognize the phone number.
Secondly, if you use someone that the staff knows, it is highly likely that they are going to recognize the voice.  You have just defeated your purpose in Secret Shopping.
First Things First
Decide what you really want to achieve with your Secret Shopper program.  Do you need to improve customer service?  How about increasing sales?  Or do you need to improve the overall quality of how your staff performs their functions?
Next Step
Create your check list of the items that you want the Secret Shopper to look for.  How was the phone answered?  Did the employee take time to answer all the questions and try to make the sale?  How did the employee handle issues or complaints?
And Finally
A good Secret Shopping report should provide you with information gleaned from more than one phone call and more than one persona. Let's check what the reaction is when the caller is the standard "What are your rates, can I bring my dog, do you have a playground" call and one that is more time consuming and needy.
Results Needed
The bottom line is that you want to accomplish the following:
Improved customer service: Get valuable feedback on the customer service experience. Identify areas for improvement and establish where you need to better train your staff on how interact with the guests.
Increased sales:  Is your staff is effectively upselling product?  Are they recommending extending a stay for a special event?  Have they encouraged the upgrade of a basic site to a premium site?  All of these contribute to the bottom line.
Improved quality:  Make sure your report identifies areas where the quality of your website can be improved to answer the common questions.  How many rings does it take to get someone on the phone?  Was the Secret Shopper put on hold?  And, if so, how long were they on hold?
Implementing A Program
Here are some additional tips for using a secret shopper service in the outdoor hospitality industry:
Choose an experienced secret shopper service: While there are many Secret Shopper services, not many can offer the knowledge of the outdoor hospitality industry.  You may or may not get the information that you need if they don't know the questions to ask.
Understand the approach that will be taken: It is important to use the service to provide feedback on not only how an easy guest request is handled, but also how a guest that is difficult is responded to.
Provide feedback: The feedback you receive from your secret shoppers, should emphasize where improvements can be made.  This will provide you with the necessary information to help your staff better their performance and provide outstanding hospitality service.
DIY:
You can perform a Secret Shopper on your own, but make sure that you follow these guidelines:
1.) Do not use the same phone number as the one that you use to call the staff.
In today's world of Caller ID, you would end up defeating your purpose when your staff answers with your name.  It is also better to use an area code that has wide distribution for the same reason.
2.) Make sure the person calling doesn't have a distinctive voice that the staff will recognize. The last thing you want is for the person taking the call to laugh and say, "I know it's you Jim."
3.) Create a script to follow when making the call.  It should be a fair representation of what most callers ask.
And, finally, if you don't have the time or energy for the extra task, check out our Secret Shopper program and see what works for you.
Bonus: Use the code SHOPPER15 when ordering your Secret Shopper and get a 15%discount between now and July 7, 2023.
Go to our Operations-Check page to find the best program for you.