What Are You Forgetting When Buying A Park?
May 17, 2023
Everyone who is buying or selling a property that involves a loan has been through Due Diligence. Establishing that the structures on the property are not a liability, that well and septic systems are tested, along with several other physical items.
The one thing that I have seen ignored that can cause major headaches after the sale is digital assets. I can't count the number of times that I have had to spend months trying to gain control of these assets.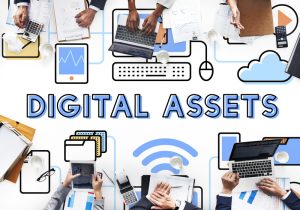 TL:DR Ignore the digital assets at your peril!                         
Here are just a few that I would like for you to consider before you close.
Domain Name , Website and Email Address
Hopefully everyone knows (or should know) that it is imperative you receive ownership of all the domain names associated with the property.
What gets forgotten (or isn't known) is that ownership of the domain name does NOT give you ownership or access to the website.  Make sure that you know and understand the following at a minimum:
1.)  Who hosts and who maintains the website and what is their contact information?  Even if you are told "We do that ourselves", you still need to have clear access to the host service and the logins to allow you to make changes to the site.
2.)  Who owns the logo?  Get the ALL the graphics files! Make sure in your closing that the seller understands that they can no longer use the logo for any reason.
3.)  Get possession of all the graphics, photos, and content on the website.  Unless you are planning to either keep the existing website in toto or you are going to hire a photographer to give you all new photos, you need these files.
4.)  Don't forget to get ALL of the email addresses that are being used.  Again, you will need to know who hosts the email (Gmail?) and the login info.  I would recommend that you get control of the actual email as it will have historical information about your potential/current guests.
Social Media
The Oxford Dictionary defines social media as "websites and applications that enable users to create and share content or to participate in social networking."  In other words, it is a catchall term for how we interact on the internet.
Make sure that you get ownership of the following (again asa minimum):
1.)  Facebook Username/Password
2.)   Google My Business (GMB) Username/Password
3.)  Any other OTA's such as The Dyrt, Good Sam, Campground Views, etc.
Memberships
There are several areas with the Outdoor Hospitality Industry that require memberships.  Some of these crossover with the Social Media sites, but you shouldn't ignore the membership aspect.  Look for membership in the following (this isn't a complete list by any means.)
1.)  ARVC  If the park is a member of the state association, it is automatically a member of the national association.  Get the Username/Password!  There will be information that you need to verify and/or correct.
2.)  Tourist Board. This is an especially great place to get your info out if you are an overnight park.
3.)  Chamber of Commerce.
Discount Sites
I am not a great believer in using discount sites, but you may be.  If so, here are a few to check for the park listing:
1.)  Thousand Trails
2.)   Passport America
3.)  Spot2Nite
Listing Sites
These are sites where your park information is listed, and boy are there a lot!! Google the park name and you will see what I mean. Here are a few:
1.)  The Dyrt
2.)   Good Sam
3.)  RV Life
Along with all of these, you also have the OTA's that list cabins, lodges, etc.  Places like AirBnB, VRBO, etc.
There are a huge number of places that may list the park and each of these places may or may not have accurate information.
Once upon a time the marketing wisdom was to get your park name in as many listings as possible to move you up in the Google rankings.  That is no longer the case. At the same time you don't want misleading information sitting out there, especially rates.
In today's world, you need a modern website and a digital keeping and maintaining your information (rates, amenities, etc.) front and center.
Need help or want to review your digital assets, just put us on your calendar and we will give you a call.
If you would like to hear more from us, sign up for our newsletter at:  https://www.focusedonmgmt.com/newsletter/
Know someone who could use this information?  Go ahead and forward it to them or send them the link to Focused On Managements Blog