Why Cutting Payroll Isn't Always the Solution for Expense Reduction
April 1, 2023
I have seen this happen too many times to count.  You decide that you need to rein in your expenses.  Where are you going to go to do that?  You look at your P&L and there staring you in the face is this huge number compared to the other numbers around it.  Obviously, it is going to be payroll, right?  Hold up just a minute and let's take another look.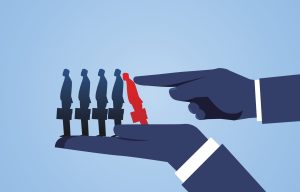 Payroll Expense is Big
Yes, your payroll is large compared to some of the other variable expenses that you may have, so it is understandable that you would look there first for cost savings.
You may even have agreed to salary increases when things were booming but now you have hit a slump.
Payroll to Sales Ratio
Before you decide to take an axe to your payroll, I'm going to ask you to take a look at your payroll to sales ratio.  Basically, you need to divide your total gross income for the month by your total payroll expenses.
Notice you are using your total payroll expenses.  This would include your Workmen's comp insurance, employee benefits, taxes, etc.  This should be your direct payroll.  If you also work the front desk, back office or outside, be sure to include your pay.
What Should the Ratio Be?
Notice that the average for the Hospitality Industry as a whole is a ratio of 30%.
Why is it so high?  Because your employees are also your sales force.  They are the ones that encourage people to book with you.  They are the ones that keep your guests happy.  And they are the ones that make sure unhappy guests don't negatively affect your happy guests.
What Options Are There to Reducing Payroll Costs?
There are a few ways you can reduce costs.
Create a bonus program. Offer your employees a bonus of X dollars for any reservations they book, another X dollars when that guest checks in and maybe even X dollars for the length of stay.
Don't make it too complicated but make it enticing enough that they bring in more revenue while your payroll costs only increase slightly.
Look for ways to make your employees more efficient. Would software help streamline your employees' efforts?  Could they perform their jobs better if they had better training?  What processes could you improve?
Review your marketing efforts to determine if they are truly working. Ask you employees to join you in the review and listen to what they have to say.  They are meeting with your guests on a regular basis and have a pretty good idea what marketing is working and what isn't.
So, my bottom line is "Instead of cutting payroll, look for ways to increase your revenue."
Need help in creating a bonus program?  Give us a call at 337.735.4070 or contact me at pwright@FocusedOnMgmt.com.  I'm sure we can find ways to help you cut expenses without cutting your payroll.