Compete Effectively: Display Your RV Park Rates!
July 27, 2023
I was recently planning an extended RV trip, planning to hit 5 states.  As I was laying out the trip, one thing came to my immediate notice.
Several parks were either not displaying their rates on their website or I needed to go through the process of creating a booking in order to get to the point of knowing what the nightly rate was.
As a potential guest, I bounced out of the website and went to the next choice.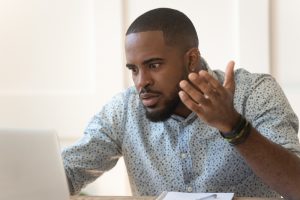 In today's world, time is a precious commodity. You are asking your potential guest to take the time to find your website and make a decision with a limited amount of information.
Asking me to give you a call just to find out if your rate is within my budget, is the equivalent of saying "My time is more valuable than your time."
Not the best look, wouldn't you agree?
Let's look (as unbiased as I can make it) at the pros and cons of displaying your site fee rates on your website.
Pros:
1.)  Transparency Builds Trust:
Displaying rates upfront demonstrates transparency, which is crucial in building trust with potential customers. When travelers can easily find the pricing information, they are more likely to perceive your establishment as honest and reputable.
2.)  Better User Experience:
A user-friendly website that prominently showcases rates provides a better overall experience for your website visitors. They can quickly compare price, features, and amenities. That makes it easier for them to decide if your park or resort aligns with their budget and preferences.
3.)  Time and Cost Savings:
Clearly stated rates help filter out potential guests who might not be able to afford your RV Park/RV Resort/Campground. This saves both parties valuable time and resources as guests can evaluate if your park fits their budget before making further inquiries or reservations.
Cons:
1.)   Competitive Disadvantage:
This is the reasoning I see most often. By displaying your rates, your competition may undercut your prices.  But, they can call your front desk and find out what your rate is, so what have you gained?
2.)   Seasonal and Dynamic Pricing:
Rates go up and down depending on the season or special events. That requires you to go in and update your rates on your website. This can lead to discrepancies if you don't monitor those changes closely.  Go to your quiet place to update your rates not only on your website but also on your reservation system.  This is definitely not the place you want to be interrupted to take care of a simple problem.
3.)   Potential Misinterpretation:
If you don't post "all" of your rates, you are going to have an unhappy guest.  No one wants to think that they have paid everything upfront only to be confronted with additional charges Show your additional charges.
While I see the Cons as legitimate reasons for not displaying your rates, I also see easy workarounds.
First, when setting those rates, you must have confidence that the rate accurately represents your RV Park/RV Resort/Campground.
Setting a rate to match the competition, can work against you. If you don't have the same amenities, the same curb appeal, the same site sizes, you need to relook at those rates. They may be too high or, and I have seen this happen, too low.  There is nothing wrong with being the most expensive if you can justify the price with your offering.
Lastly, I have seen RV Parks/RV Resorts/Campgrounds depend on their booking engine for displaying the rates.
This means that the guest needs to go through the process of entering all their information and possibly selecting a site before they know whether the rate is in their ballpark or not. Not the best of situations.
Bottom Line:
Set your rates based on your park and then look at what the competition is charging. Then be proud of those rates, displaying them on your website.
If you don't want to have to list all your site rates (standard site, deluxe site, premium site), then show the range of the rates for a particular site, extra people, etc.
And finally, one of the most important points, don't use generic content on your website when you are trying to gain a guest. Be sure your website clearly describes what sets you apart from the competition, which justifies your rates.
TL:DR.
Be proud of your rates!  Don't hide them! And if you are displaying your rates, be sure your website copy justifies those rates!
We're always here to help you succeed! If you have any questions or need further assistance, feel free to reach out to us. Together, let's simplify your staffing and elevate the success of your RV Park/RV Resort/Campground.
If you would like to chat about this issue or any other problem you are facing, we are here to help you.
Get time on our calendar
Give us a call at 337.735.4070
Reach out through our website contact page.