When Managers Quit: Overcome the Challenges and Find New Leaders
August 4, 2023
Blocked sewer? Frustrating.  Computer crashed? Frustrating. Your RV Park managers just walked out? Devastating!
In RV Park operations, one thing that we all dread is when a key manager unexpectedly quits. This leaves us with a big headache and a lot of work to do.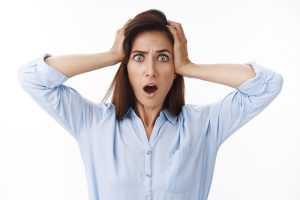 There are basically three different broad-based types of managers who leave.
Managers Quitting Without Notice
So, what happens when a key manager quits without warning? The most obvious effect is that their duties and responsibilities are left unfulfilled, which can lead to chaos and confusion and ultimately affect the guest experience. There may be a disruption in daily operations, which can cause financial loss and reputational damage. If the manager was involved in HR, payroll, or vendor management, all of those functions are suddenly left without anyone to maintain them.
Managers Quitting Due to an Emergency
Now, let's talk about when a manager has to leave suddenly due to an emergency. This could be due to their own personal emergency (e.g. health or family crisis), natural disasters or other external forces that require immediate action. While the reasons for leaving may be understandable, the effects are still significant. You may have lost a valuable and experienced employee, and you may have to scramble to fill the position quickly. In the meantime, your park operations may slow down or even come to a standstill, affecting your guests and revenue.
Managers Quitting with Two Week Notice
Let's consider the more common scenario of a manager quitting with a polite two weeks' notice. While this situation is less dire than the others, there are still effects that need to be considered. Firstly, the manager's expertise and experience leaving with them and the burden of finding a replacement is on your shoulders. Second, the departing manager may have already "checked out" mentally and is no longer functioning at their full capacity. This can lead to miscommunications, lack of follow-through, or other mistakes that can cause problems.
How to Handle the Fallout
So, what can you do when a manager quits suddenly or with notice? Here are some steps to follow:
Step 1:  Assess the Immediate Impact
This is preaching to the choir, but first and foremost, assess the immediate impact on your park operations. Determine which areas are the most affected and prioritize those. Consider reaching out to temporary staffing agencies or other managers within your organization to temporarily plug the gaps.
Step 2:  Remove Access to Your Systems:
This may sound harsh, but it is essential you consider the security of all of your systems.
If this is a manager who needs to leave for an extended period, you can place their Usernames/Passwords on an inactive basis.  Once they return, you can reactivate those login credentials.
If, on the other hand, this is a less than pleasant parting, it is essential that you remove the managers login credentials.
Bottom line is protecting your data and your systems.  This is a priority item!
Step 3:  Find A Replacement
Let's find places where you can find the type of managers that you need.
Internally: Do you have an assistant manager that is ready to move up and take on the responsibility of managing the office?  If the answer is yes, Congratulations for planning ahead.  This will take a bit of pressure off as you now just need to find a new assistant manager.
LinkedIn: There are several groups that currently exist on LinkedIn that are specific to the Outdoor Hospitality Industry. Write your post carefully and ask for applicants.
Facebook: Like LinkedIn, there are several groups directed towards RV Park managers, assistant managers and workampers.  Be sure to check the rules for the group to make sure that this type of post is acceptable.
Review resumes on workamper.workamper.com. Be prepared, however, as people posting their resumes don't always update their listing when they have found a new position.  Also, run an ad on Workamper.com.  Use their Hotline for managers.
If you use locals, you can try Indeed, ZipRecruiter or Monster to name three. Again, make sure you have a solid ad that spells out the qualifications you are looking for and the salary and benefits that you are offering.
Step 4:  Reorganize Duties
In the interim, you may need to reorganize the duties of the departing manager's team. This may involve shifting some responsibilities to other team members or bringing in a new team member to fill the gap. Communication is key here, both with your guests and with your staff. Make sure everyone knows what's going on and what's expected of them.
Step 5:  Evaluate Your HR Policies
Finally, evaluate your HR policies regarding employees who quit, provide notice, or leave due to emergencies. Make sure they are clear and understood by all employees.
Consider instituting policies that minimize the impact of employee turnover, such as cross-training employees on multiple positions.  I can't emphasize enough how important this step can be.
Conclusion:
When a manager quits suddenly, our first instinct may be to panic. However, by following the steps outlined above, you can manage the fallout with confidence.
To further explore these topics or discuss your unique situation, please feel free to contact us. We're here to help you navigate the challenges of managing an RV park.
For more information about Focused On Staffing Solutions please reach out through one of the following:
Get time on our calendar
Give us a call at 337.735.4070
Reach out through our website contact page.