To Increase Your Occupancy Numbers, Boost Guest Experience with Unique Amenities
August 23, 2023
Sticking with the tried and true amenities for your RV Park/Resort/Campground won't gain you higher occupancy.  Everyone has crafts on the weekends, potlucks once a month, pickleball courts.  If you want to set yourself apart, you are going to have to start thinking outside of the box.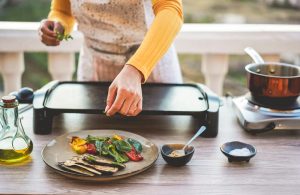 I'm sure there are things going on in your area that would interest your guests.  Do you have a body of water close by that is used by fly fishermen?  Boom!  Unique class.  How about a rock climbing club?  Boom!  Unique class.
This is a perfect time for a brain storming session with your staff.
Here are some ideas to get the grey matter cogitating on what you might be able to do.
Stargazing Observatory:
Set up an observatory with telescopes and guides for stargazing events. Check around your local area for an Astronomy Club or check with your local schools/universities for someone to talk about the Annular & Total Solar Eclipse in October 2023 and April 2024.
 Even better, check out the Annual Badlands Astronomy Festival, and follow their lead.  Create a Planet Walk at the park.
Adventure Challenge Course:
Design an adventure course with zip lines, rope bridges, and obstacle challenges, providing an adrenaline-pumping experience for visitors.  If the insurance for these activities is overwhelming, think of going a bit smaller and build an Outdoor Gym.
Artisan Workshops:
Instead of the every day crafts class, how about offering workshops in various crafts such as pottery, woodworking, or painting, using local Artisans to lead the class?
I'm sure that you will be able to find a local art collective that could help kick things off.
Cooking Classes:
Host cooking classes focused on local cuisine or specific cooking styles, giving guests the chance to enhance their culinary skills.
Whether you are giving classes on Cajun cuisine, Tex-Mex specialties, or (my personal favorite) New Mexico cuisine, I would be sure to check the class out.
Archery Range:
Set up an archery range with proper instruction and equipment for those interested in learning or practicing archery.  I'm sure your local sporting goods store could help you set this one up.
These are just a few ideas that will help set your RV Park/Resort/Campground apart from your competition.
Enjoying this newsletter?  Please forward to anyone you believe would benefit from it. and have them sign up here:  Focused On Management Newsletter
Not enjoying it? Please reach out to:  pwright@FocusedOnMgmt.com, and let us know what we need to change, incorporate or just get rid of.
Ready to transform your RV park, RV Resort or Campground?  Let's Talk! We're here to help you succeed!  Just reach out.
Get time on our calendar
Give us a call at 337.735.4070
Reach out through our website contact page.